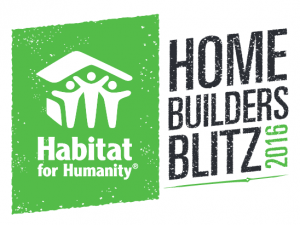 Habitat for Humanity of Monroe County is excited to host the 7th Builders Blitz in our community. Builders Blitz is a 12-day build where local professional home builders partner together to construct homes for future homeowners. All materials and labor are donated by these local professional home builders and their subcontractors and suppliers to support Habitat's vision of "a world where everyone has a decent place to live".
This year, our eight signature builders will construct three homes in our newest neighborhood, Trail View, located on the B-line Trail. Our three signature builder teams are:
• Bailey & Weiler Design/Build, Loren Wood Builders, and Newhouse Construction are teaming up to build a home for family Oscar Soto and Irma Hernandez, and their son, Andres.
• Rubicon Custom Homes and G&S Homes are partnering to construct a home for Mario Nexapa-Zaragoza, Lorena Sanchez-Sandoval, and their son, Juan Angel.
• John Ingram Builders, Inc., Craft Construction, and Blue Line Building & Design Inc are building for Isaiah and Tyrenia Newsome, and their two sons, Lawrence and Tyrell.
Starting on June 6th, these three families will build alongside our professional home builders for the 10 days with a dedication of the homes on June 17th. If you are interested in donating materials, call 812-331-4069.