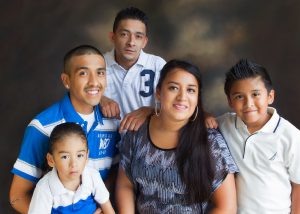 A dedication to family and faith dominates the lives of Arturo Díaz and Itzel Guevara. You see it in their children and family members who surround them. And you see it in the foot-tall shrine to Our Lady of Guadalupe standing beside their traditional church-wedding photo in the family's living room.
Because of Habitat for Humanity, Arturo and Itzel – along with their sons, Jonathan (eight years) and Ismael (two years), and Arturo's brother – will soon fulfill their dream of homeownership. The family of five will leave behind a cramped three-bedroom apartment on the east side of Bloomington, as well as leaking water pipes that regularly irritate neighbors in the apartment below them, and excessive power bills due to poor insulation.
The Díaz-Guevara family qualified almost immediately to buy a two-story, four bedroom home in the Trail View neighborhood. The adults are working feverishly to finish Habitat's requirement for volunteer hours around jobs and childcare. All their classroom work is completed, and they are particularly grateful for lessons on finances and home upkeep. They cite Habitat volunteers as particularly vital in helping them navigate Habitat's application process in about a year.
"We could never have hoped to own a home in Bloomington like the one we'll have through Habitat," says Arturo. "Decent homes just aren't available here for the money we could have borrowed through a bank – if we could have qualified at all." And to Habitat, its staff, and all of the volunteers and donors who make their homeownership a reality, the Díaz-Guevara family says, "GRACIAS to all! It's great to work together and celebrate!"
---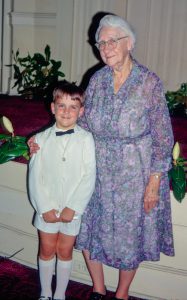 The Díaz-Guevara House is sponsored by Fred and Beth Cate.
In loving memory of Irene Hammond whose extraordinary care of Fred as a small boy transformed his life and hers.