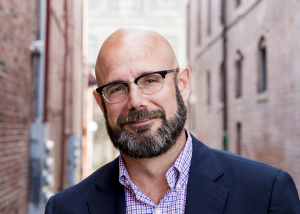 It is with great excitement that we announce that Darryl Neher – Bloomington local, former city council member, and professor at the Kelley School of Business – has accepted our offer to serve as the next leader, and CEO, of our affiliate.
Our search focused on finding someone that possessed strength in several core competencies carefully selected based on input from the Habitat leadership team, former CEO Kerry Thomson, the Habitat Board of Directors and the CEO search committee.  Throughout the interview process, Darryl excelled in each of these areas and was our unanimous choice.
While Darryl will be assuming the CEO responsibilities in full on January 1, 2018, he will officially serve in an advisory capacity until year end to fulfill teaching obligations at IU.  Rest assured, he will be there for the affiliate, effective immediately.  Everyone is excited about getting started!
On behalf of the search committee, board and Habitat staff, thank you for support during this search process.  Our collective patience, hard work, and commitment to this search and leadership transition has served us well thus far.  We know and appreciate there is more work ahead.  We look forward to it, in fact!  You can count on the Habitat staff and board to not only preserve what we all love about Habitat, but continue to focus on building the new.
Because of you, families in need continue to receive all of the love and support that Habitat provides.  With such an incredible support system and base, no challenge is too great.  Darryl looks forward to connecting with you, our Habitat family and friends.  Again, thanks for being an integral part of what makes Habitat for Humanity of Monroe County special.  Our best days are ahead.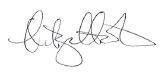 Ryan Hawkins
Chair, Board of Directors and CEO Search Committee
Habitat for Humanity of Monroe County