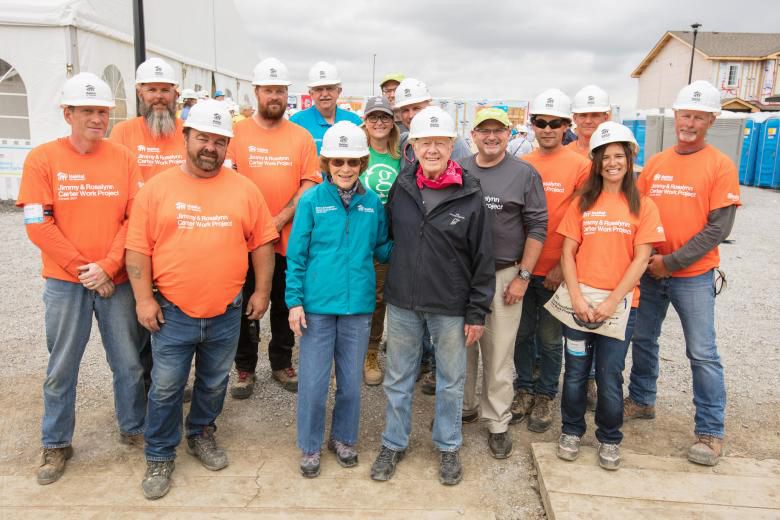 This year, for the first and likely only time ever, the Habitat for Humanity Jimmy & Rosalynn Carter Work Project is heading to Indiana!  As an affiliate we are thrilled to be able to support this unprecedented opportunity both through tithe and volunteering that will inevitably continue the Carters' legacy of helping to build and advocate for decent and affordable places to live.
It's a milestone 35th build project for President and Mrs. Carter, who will work alongside future homeowners and hundreds of other volunteers to build or improve 41 homes in Mishawaka and South Bend August 26–31.
Several of our own staff and volunteer partners will be swinging hammers and we will be sharing updates from the Project site as we receive them! Special thanks for the following community partners who have helped support this opportunity:
Sherwood Oaks Christian Church
Andy & Kimberly Allard
Philip & Elaine Amerson
Beth Ellis & Tamera Theodore
Dirk & Susan Herr-Hoyman
Darrell Gilmore
Marilyn Hartman
Unitarian Universalist Church
Barb Bergoettz
Learn more about the history of the Carter Work Project: https://www.habitat.org/volunteer/build-events/carter-work-project/2018.